IF OUR SEAFOOD WAS ANY FRESHER, IT WOULD STILL BE SWIMMING
Click Here to Order Online Now
for quick and easy pick-up of all your favorite Bluewater Seafood dishes!
Download and Print Our To Go Menu
12914 FM 1960 W
Houston, Tx 77065
(281) 894-9221
4921 FM 2920 Rd
Spring, Tx 77388
(281) 288-9222
6107 FM 1960 W
Houston, Tx 77069
(281) 895-9222
Starters

Boudin Link

regular for $2.99 and blackened for $1.00 more

Bacon Wrapped Boudin Stuffed Jalapenos

Bacon Wrapped Crab Stuffed Jalapenos

Shrimp Stuffed Avocado

stuffed with shrimp & mozzarella cheese, served with ranch dressing & pico de gallo

Ceviche

Made with shrimp and fish

Chicken or Shrimp Quesadillas

Crawfish Queso

house made queso with blackened crawfish tails

Starter Sampler

(single) $10.99

(double) $17.99

2 boudin balls, 2 stuffed jalapenos, your choice of pickles, zucchini, green tomatoes or calamari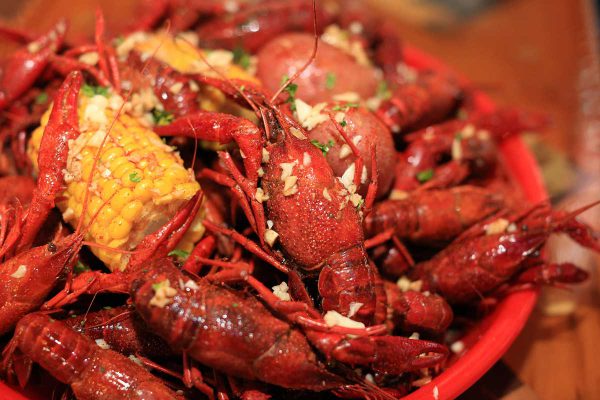 Soups

Add Chicken $1.49       Add 3 Oysters $1.49

Salads

Shrimp

8 shrimp - fried, grilled or boiled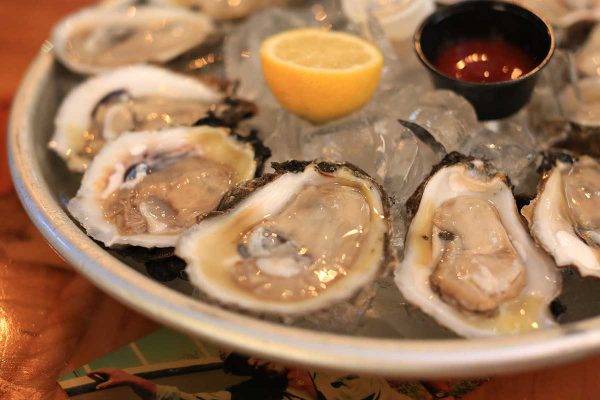 Hamburgers

Burgers served with fries Substitute Onion Rings for 99¢ Add Extra Patty for $2.99

Blue Water Burger

cheese, bacon, grilled mushrooms, grilled onions, jalapenos, avocado & pico de gallo

Build Your Own Burger

1/2 lb patty served with lettuce, tomato & mayo for a base price of $7.99

Then build your own burger. Add any of the following for 50¢ each.

Bacon Slices      Mushrooms          Jalapenos
Cheese                Grilled Onions     Pico de Gallo
Avocado Slices

Po Boy Sandwiches

On a French Roll with lettuce, tomatoes, cocktail sauce, tartar sauce & fries Substitute Onion Rings for 99¢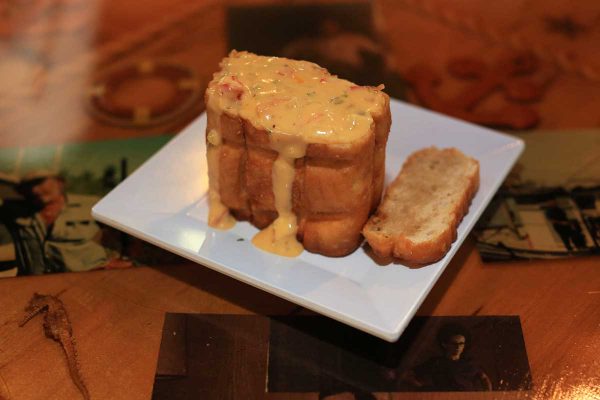 Shrimp by LB

Our Shrimp is US wild caught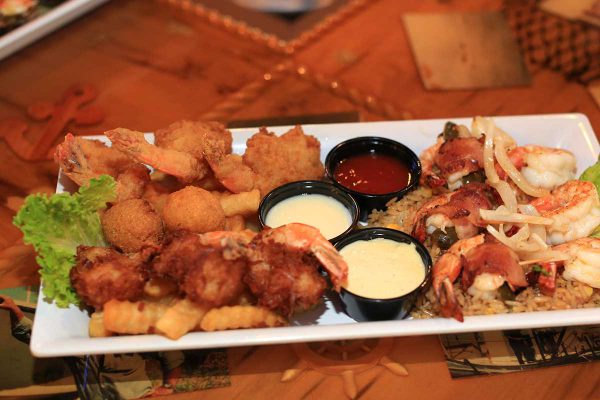 Boiled Seafood Specials

Served with corn & potatoes Add Andouille Sausage or Boiled Mushrooms for $4.99

Captain's Catch

1lb crawfish, 10 boiled shrimp & snow crab

Mushroom Pot

2lb crawfish, sausage & mushrooms

Crab Trio

king crab, snow crab & dungeness crab

Boiling Pot

2lb crawfish, 10 boiled shrimp & andouille sausage

Bayou Boil

2lb crawfish, 6 boiled shrimp, andouille sausage, onions & mushrooms

Bluewater Boil

1lb shrimp, 1lb snow crab, 1lb crawfish, 1/2lb king crab & 1/2lb andouille sausage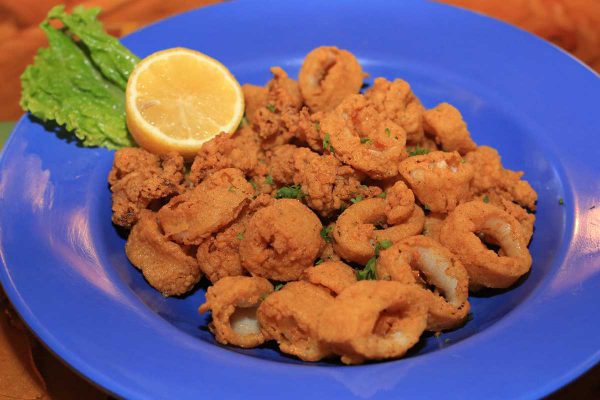 Seafood Specialties

Etouffee

(crawfish, shrimp or combo) served with white rice and toast

Fried Crawfish Tails & Crawfish Etoufee

served with white rice, fries & toast

Shrimp Cuatro

3 fried, 3 coconut, 3 diablo & 3 grilled shrimp
served with fries & fried rice

Ribeye & Shrimp (3)

served with loaded mashed potatoes, green beans & toast

Shrimp & Sausage Fettuccini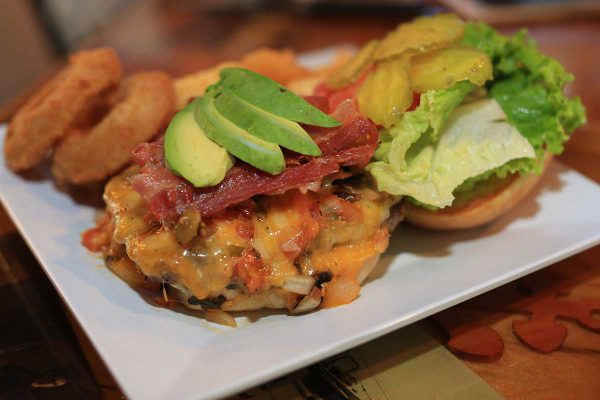 Sides
Grilled Seafood Dinners

All dinners served with shrimp fried rice, (veggies, green beans or side salad) & toast Add etouffee or shrimp sauce to any entree for $3.99 Add 4 grilled, coconut or fried shrimp for $4.99 Add 3 shrimp diablos for $5.99

Fish and Shrimp

Grilled fish with 5 grilled shrimp

Grilled Shrimp & Scallops

4 grilled shrimp and 4 grilled scallops

Blackened Redfish

topped with creamy crawfish sauce

Shrimp Diablo

6 shrimp & jalapeno wrapped in bacon

Monterrey Chicken

grilled chicken topped with pico de gallo & mozzarella cheese

Mariner's Platter

grilled catfish, shrimp, scallops & oysters

Blackened Mahi Mahi

topped with a creamy shrimp sauce

Blackened Tilapia

topped with avocado & sauteed pico de gallo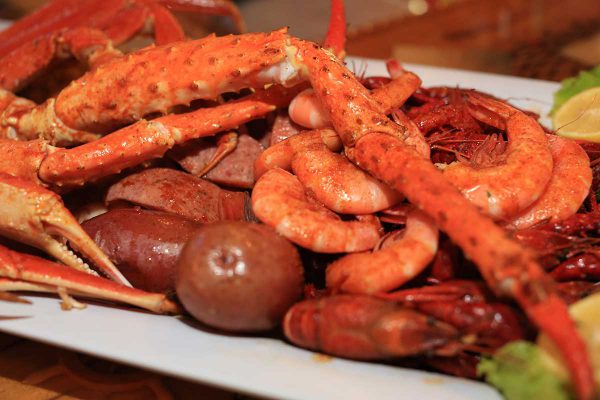 Fried Seafood Dinners

Served with French Fries & Hushpuppies Substitute Veggies, Side Salad or Green Beans for $1.99 Add 4 Grilled, Coconut or Fried Shrimp for $3.99

Combo

Choice of any 2 from above

Fisherman's Platter

fried shrimp, oysters, fish and crawfish with a crab cake

Chicken Fried Steak

served with mashed potatoes, green beans & white gravy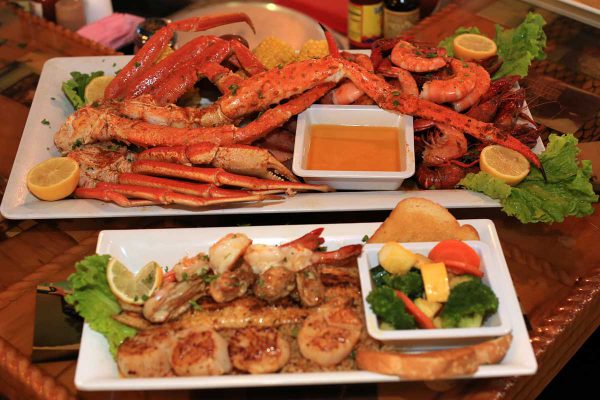 Kids Menu

Served with your choice of french fries, corn on the cob or orange slices

Aicen Combo

2 cheese sticks, 2 mini corn dogs and 2 chicken nuggets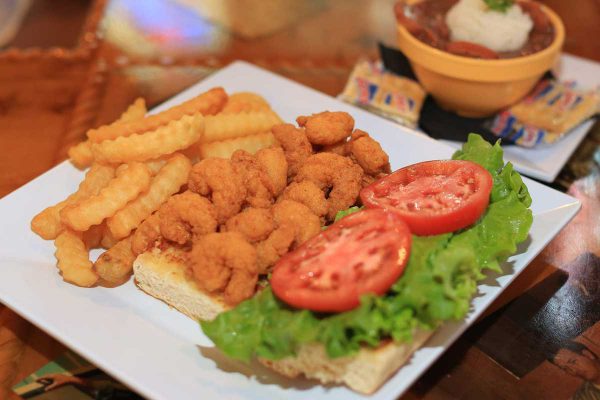 Ask about our lunch specials featuring some of our most popular selections in lunch sized portions with lunch sized pricing!